You've probably heard the saying, "You don't know what you don't know." It refers to problems or opportunities you simply aren't aware of. For example, you might think your plumbing system is fine. You have no problems! However, a plumber may take a look and immediately notice a weak joint that's sure to leak in the near future. Professionals in their fields know about things we simply don't. The same situation can happen in real estate. There may be issues or opportunities concerning your home that you can't see. For example, your property may have gone up in value more than you realized. Or, there may be opportunities on the market that are worth looking into. That's why I recommend we have a conversation periodically, ideally once a year. That way, you can get updated on your home's value and what the current marketplace is like. Plus, you'll get insights into any issues or opportunities you wouldn't otherwise be able to see. Want to schedule that conversation? Contact me anytime.
Beyond Boxes: Packing Materials You May Need for your Move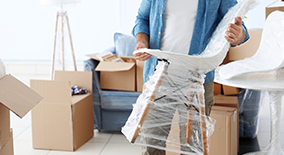 As you probably know, when you're preparing to move, you'll need boxes and tape — and, perhaps some bubble-wrap or old newspapers to use as protective wrapping for delicate items.
But that may not be all you need. Take a look at this list and see if you want to have any of these on hand while you're packing or on your moving day:
-Colour markers for labelling boxes. (Tip: Colour coding boxes by room will make unpacking much easier.)
-Stretch wrap to protect larger items that can't fit into a box.
-Small plastic bags to store disassembled parts, such as sofa legs, cabinet hardware, etc. (You don't want to lose them!)
-Moving blankets to protect floors.
-A dolly or hand truck to move heavy items. (You can rent these.)
-Mattress moving bags. These help prevent stains and tears during your move. You can also buy specialty bags for sofas and tables.
-Reusable foam furniture sliders, to protect floors when furniture needs to be pushed into place.
-Foam corner protectors. These prevent furniture with sharp corners from banging and damaging other items during a move.
Planning ahead and having the right packing and moving materials on hand will make your move less stressful and, hopefully, damage-free!
Finding the List Price "Tipping Points"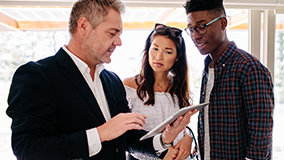 Setting the right list price for a home is a mystery for many sellers. How do you begin to determine what buyers are likely to pay for your property? After all, no two homes are exactly alike.
Yet, setting the right price is crucial. You need to avoid the two price "tipping points" that, if crossed, can cause you a lot of problems. 
The first tipping point is a price that's low enough for buyers to begin thinking something is wrong. They wonder, "Why is your price so low? What are you not telling us about your property?" 
But that's not even the worst problem with this tipping point. If you do get offers at that low price, you'll have a bigger issue – leaving thousands of dollars on the table. 
The other tipping point is setting your price so high it discourages buyers from giving your listing a second look. When your price is that high, you'll get few enquiries and even fewer people coming to see your property. 
Of course, you can lower your price later, if necessary. But experience shows that reduced prices make potential buyers skeptical. Most sellers who price high in the hopes of getting a windfall, actually end up selling for much less than they would have had they priced their properties correctly in the first place. 
So, what's the right price to list your property? The answer is somewhere in-between those two tipping points. 
Call today for help determining the right price for your property.


The Latest in Kitchen Fire Prevention – What You Need to Know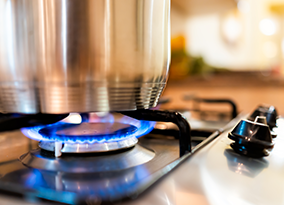 More fires start in the kitchen than in any other room. These fires can be expensive; since even a minor incident, with no injuries, can result in significant damage. That's why it's important to keep up with the latest in fire prevention.
The most recent research tells us: Never leave cooking food unattended. Doing so is the number one cause of kitchen fires.
Make sure cooking appliances, especially deep fryers, are safety certified by the appropriate government agency.
When using oil in a frying pan, always heat slowly at no more than a medium heat setting.
Always turn off stove burners and other cooking appliances immediately after cooking.
Never attempt to put out a grease fire with water. Use baking soda or a fire extinguisher.
Never remove or cover up a smoke detector due to nuisance alarms. The one alarm that isn't a nuisance may save your life.
Finally, experts say that if you can't put out a fire immediately, get everyone out of the home and call emergency services.