How often has someone asked you about a particular professional or a service company? For example, they may have asked, "Do you know a good tree trimming service?" or "Can you recommend a great accountant?"
Chances are you've been asked plenty of times over the years.
The reason is obvious. Most people would prefer to work with a professional or company that a friend or neighbour has endorsed. That's why they ask for recommendations!
With that in mind, when you get asked, "Do you know a great real estate agent?" I hope you'll offer my name. If you do, I promise to provide that person with my very best service — as I do all my clients.
If the opportunity comes up and you do recommend me, please let me know. I'll want to thank you personally for the referral.
And, by the way, recommendations go both ways. If you're looking for a contractor or other professional, give me a call. I can probably give you the name of someone who does excellent work.
Conquering the Fear of Paying too Much for a Home


You've heard of "buyer's regret". It refers to purchasing a pricey item, like a fancy sweater or a new car, and then regretting it the next day because you think you paid too much.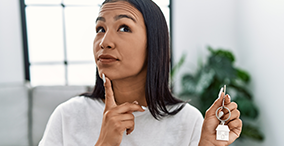 Fear of buyer's regret can actually dissuade people from making a purchase, even when the price is right and they really want the product!
In the real estate world, buyers can sometimes hesitate to make an offer on a home for the same reason. They worry about paying too much, so they take a pass on the property. That's unfortunate because they may miss out on a great home at a good price!
How do you conquer this fear?
The first step is to get your finances in order. Determine how much your current property will likely sell for on today's market. Also, talk to a lender or mortgage advisor to find out how much of a mortgage you can get. This will give you a fairly good idea of what you can comfortably afford.
Don't forget to factor in monthly expenses when determining affordability. If you're looking to move to a larger home, or one that's in a highly desirable neighbourhood, your mortgage payments may be higher. Other expenses, like utilities, might increase too.
Remember, a new home is as much a lifestyle investment as it is a traditional financial one. You're making an investment in your – and your family's – happiness. That might even make it worth spending a bit more. And, once you've reviewed your finances and anticipated your expenses, you may discover you can do just that!
So, take all these factors into account and determine a price range within which you can comfortably shop. That will make it easier to make an offer on that perfect property with confidence, and with no fears of regret.
DIY-Friendly Bathroom Makeovers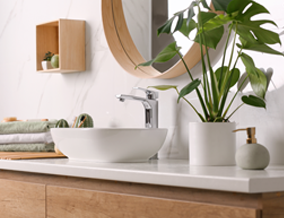 Want to make your bathroom look fantastic without having to do a major renovation? There are a lot of projects you can do yourself. In fact, there are some improvements you can get done in less than a day that will transform the look and feel of your bathroom. Check out these ideas:
*Update the sink. If you have some basic plumbing knowledge, this is a project you should be able to do on your own. A new sink can make the entire vanity look like new.*Buy new decor. New shower curtains, towels, window coverings, mats, etc. can transform the look of a bathroom.
*Install new hardware. Replacing cabinet hardware may not seem like much of a change. However, it can have a surprisingly big impact. Shiny new hardware is like jewelry. It stands out.
*Replace the vanity mirror. Even if there are no scratches, an older mirror is like an old pair of glasses. It can become foggy. No amount of cleaning will make it any clearer. When ordering a replacement mirror, be sure that your measurements are exact.
*Paint. There's no doubt about it. A fresh coat of paint makes any room look better.
These bathroom improvement projects can make a huge impact on the look of your bathroom. And, they can all be done affordably and in just a day or two.
Selling your Home? Choose the Right Photos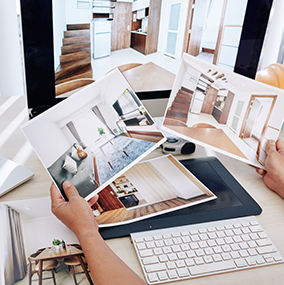 They say a picture speaks a thousand words. That's certainly true in real estate. Sure, property descriptions are vitally important, but photos are essential. Especially these days, when so many people view listings online, the right photos can mean the difference between a buyer becoming interested in your property or moving on to the next listing.
So, what photos should you take?
Recent studies suggest that the more photos the better. Property listings that feature several photos tend to attract more buyers than those with just a single picture or none at all. So, you'll want to have plenty taken. Some of the most effective shots include:
*Photos of each room.
*Desirable features, such as a gorgeous fireplace.
*The property facade.
*The backyard and other appealing outdoor features.
*Key rooms from multiple perspectives, such as the kitchen, master en suite, and dining room.
Before having these photos taken, be sure to prepare. If you were having a family photo taken by a professional photographer, you'd probably ensure everyone dressed their best. The same holds true when listing pictures are taken. Make sure your home looks its best.
Get as much decluttering and cleaning done as possible before pictures are taken. Also, if there are any repairs needed around the home, especially ones that are likely to show up in a photo, get those taken care of too.
Of course, if you need to list your home quickly, there are ways to shoot photos that still look great, even before your home is 100% prepared.
Listing photography doesn't take that long, so scheduling won't be a big concern.